the ring is blessed
with traditional Vedic procedures
like below.
Using ancient traditional Vedic ritual
called Prāna-pratiṣṭha,
the rings are infused with divine energy
so that they function as spiritual insignia,
rather than just material jewellary.
A special set of Mantras will be recited
accompanied with special gestures
that will transfer divine energy
into these specially handmade rings.
Infused with this power,
the rings will serve to help you guide you
in finding your own path,
removing your obstacles
and exploring into your true potential.
The owner of the ring can also
recite appropriate mantras to revitalise
the power in the ring and sustain it
for a longer duration of time,
seeing the paper of the mantra
which is enclosed with the ring
and hearing the mantra on the special page
which is introduced through QR cord on the paper
"sabdabrahmani nisnatah param
brahmadhigacchati"
(Amrta-bindu-upanisat)
"One who is deeply steeped in Brahman.
in form of sound,
will attain Brahman"
Traditional Vedic Blessing is leaded
by Yoga Educator, Therapist
Kausthub Desikachar.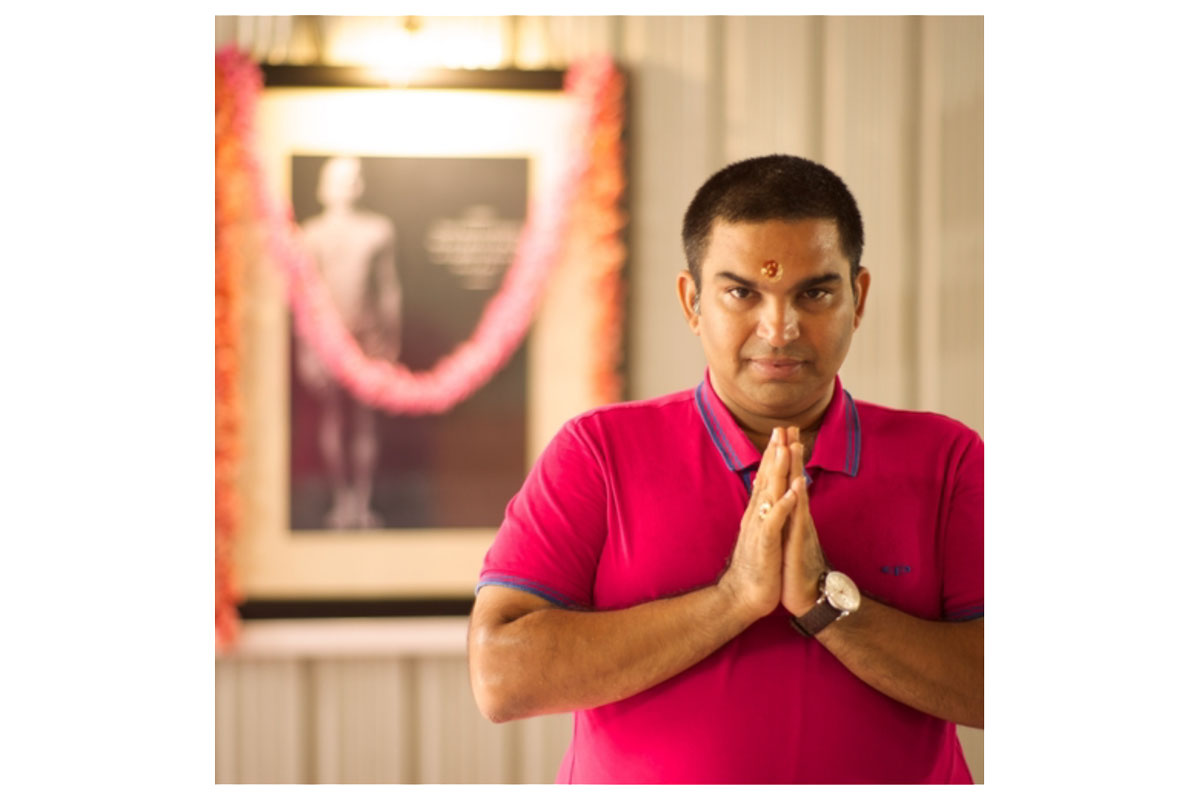 Dr. Kausthub Desikachar is the successor and current lineage holder of the classical Yoga tradition of T Krishnamacharya & TKV Desikachar.
or more than fifteen years, Kausthub has taught a multitude of students and teachers around the globe and has conducted numerous teacher and therapist training programs. Dr. Kausthub Desikachar also works as a Yoga Therapist and offers clients astute and effective solutions for all sorts of physical, mental, emotional and spiritual illnesses. He combines his classical training in Yoga and Ayurveda, his modern education of psychology, and his interactions with traditional healers worldwide, to offer optimum and effective synergetic solutions to alleviate a wide range of problems.
Dr. Kausthub Desikachar is currently an advisor to the Korean Yoga Alliance, Pranamanasyoga (a Yoga Therapy School in Spain),
Be Yoga Norway and also the Yoga Therapy Advisor to Platinum Hospital, Mumbai. He is also an Adjunct Faculty for Yoga Therapy at Council For Yoga Therapy Education and Research (CYTER) at the Sri Balaji Vidyapeeth University, Pondicherry.
He is also in the Editorial Board of Annals of Yoga and Physical Therapy, a newly initiated peer-reviewed open access journal based in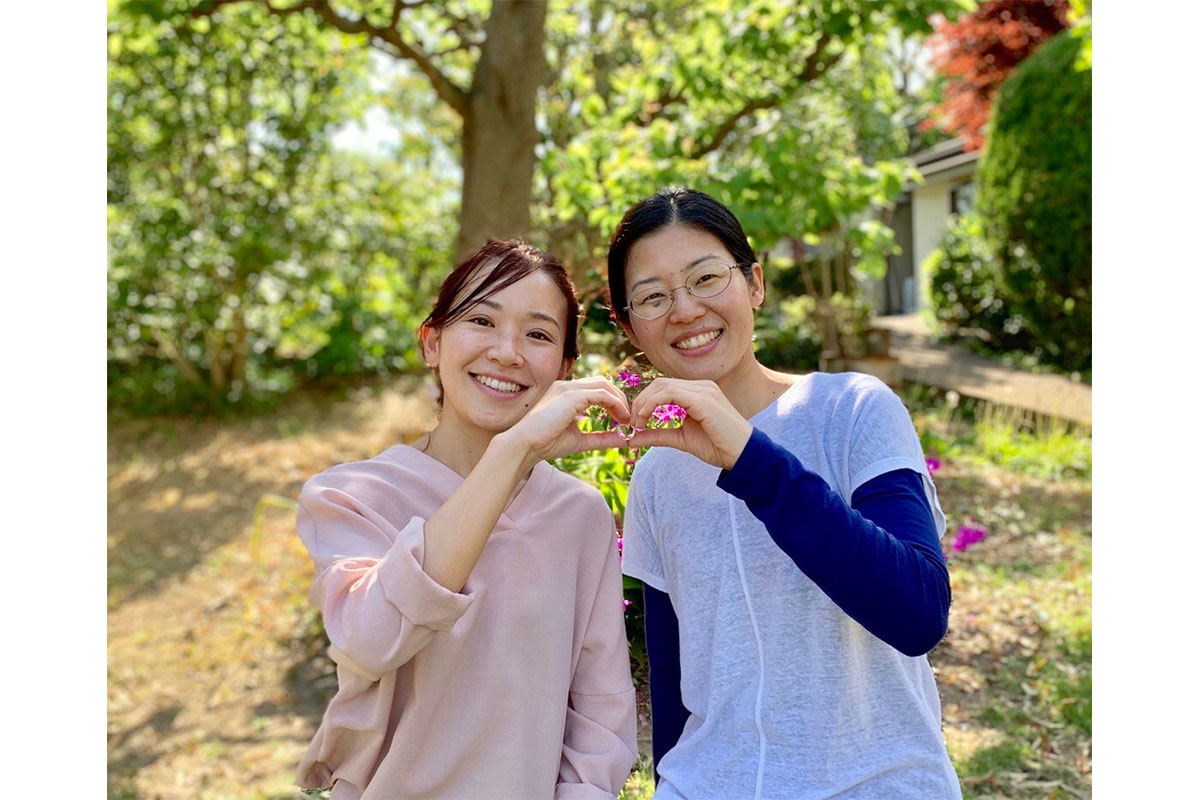 The ring will be sent
from the Japanese yogini
named Akiko,
the representative director of
Yoga Therapist Association in Japan,
and the director Nana
with whole their hearts.
Ms. Akiko Miyahara met yoga when she was an elementary school girl, introduced by her mother of Buddhist,
but what she continued to do was chanting of Buddhism, so she has still distance from yoga itself,
but their root is same vedic philosophy and culture, so her foundation of yoga started to be gradually made up.
Her interest was people's mind peace, so getting a Master's degree in Psychology,
she worked at a consulting company for Human Resource department whose solution is focused on the relationship and motivation of workers.
After delivering her first daughter, she was amazingly healed from the unbalanced body&mind state by doing yoga asana definitely, so she decided to commit herself to becoming a full time yogini and yoga instructor.
Soon she started teaching at and gained trusts of one of most famous studios at Tokyo
and was also in charge of jayachikitsa, healing program that needs even ayurvedic knowledge.
Further, she was led to start her own yoga salon at just front of the station of one of big and most sophisticated area in Tokyo.
Then she taught so many student including celebrities, body trainers and so on.
After a few years later, she was pregnant with second daughter, and decided to move to more calm her hometown
Where is surrounded by mountain and sea and established the Yoga Therapist Association. She has been carrying out her own yoga instructor&therapist course and producing many talented yoga therapists in Japan.
She is also the director of the children support volunteer organization, whose parents are single,
which serves dinner every Tuesday, Thursday and Saturday in her local area.
Through the experiences to have been facing difficult children and teenagers who're really hungry for true love and test her
with abusive languages because of doubt, she really hoped she wanted to be a real person who can love children truly
and thought she have to know the true herself who never be hurted. She wanted to be a person who can encourage them as they are
without any anxiety, even if she wouldn't depend on the glasses of the current society.
So she applied to participate the Dr. Kausthub's traditional yoga training course.
Through the meeting with Great teacher, Dr. Kausthub, she is feeling she was able to get the seed of real and deep wisdom of yoga, truth of us.
And that wisdom is alive and working her deep level even now. So she is now also cultivating her happiness and satisfaction and nursing the confidence from inside which is needed to love.